Reminding us we are all the same in the candy dish of life.
​
​
Thirty-five jellybeans have come together to share a sweet and thoughtful poem about kindness and inclusivity with children, ages 0 to 6 years. Join in their adventure as they celebrate their unique qualities, together and as friends.
​
by Wanda Gag
​
Once upon a time, there was an old man and an old woman who were very lonely. They decided to get a cat, but when the old man went out searching, he found not one cat, but millions and billions and trillions of cats! Unable to decide which one would be the best pet, he brought them all home. How the old couple came to have just one cat to call their own is a classic tale that has been loved for generations.
​
​
Reading presented by Nancy Downing, Michelle Giorlando, Harshi Hettige, and Daozhong Jin, Jennifer Davis-Kay and Barb Fectau from the Betsy-Tacy Society.
​
While Betsy's parents are away, she and her friends Tacy and Tib decide to make something they call "Everything Pudding". They throw everything they can find into one pan resulting in an inedible disaster.
​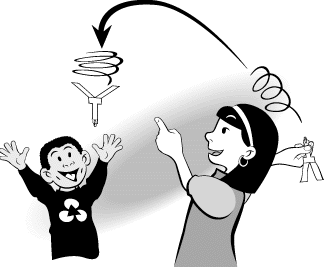 Through some folding, a bit of glue, and a pen to curl the ends, learn how to make paper helicopters that spin when dropped from the top of your head.
​
​
​
Grandpa and Lucy is about a young girl who learns her grandfather has dementia. She learns how to best communicate with him while still finding joy in their relationship.
​
​
by Mac Barnett
​
Jenny from the Blue Earth County Library reads a book about the famous children's book author Margaret Wise Brown, the author of

Goodnight Moon

and

Runaway Bunny. Jenny also reads the

Big Red Barn.
​
​
The Namahage demons come stomping and roaring down from the mountain to steal chickens and children. How will the villagers ever stop them?
​
​
​
Carmen Tribbett reads a few pages from each of her 4 books in

The Monster Dog

book series. The books are written in 'first dog.' Three of the books are for storytime and bedtime. The book in which Tasse (the Monster Dog) learns about Alzheimer's Disease is designed to teach children about the illness through a thoughtful perspective.
​
Halloween Stories
Read by Jennifer Jensen from Crazy 4 Halloween magazine
Coming live from the cauldron, Jenny the Halloween Witch, invites you to join her while she brews up a collection of books to celebrate the Halloween season! Jenny will read four Halloween children's books from her spooky witches lair. Scary, Scary Halloween written by Eve Bunting will be a sweet treat. Then the Ten Timid Ghosts written by Jennifer O'Connell will surely be ghostly. Room on the Broom written by Julia Donaldson will have all the witches cheering. The spookiest yet funniest Halloween book, Skeleton Hiccups written by Margery Cuyler, should tickle your bones with laughter. Halloween atmosphere, Halloween books, and Halloween fun!
​
LINKS for 4 STORIES:
​
Book Reading for Deep Valley Book Festival.
Ten Timid Ghosts by Jennifer O'Connell
Book Reading for Deep Valley Book Festival.
Skeleton Hiccups by Margery Cuyler
Illustrated by S.D. Schindler
Book Reading for Deep Valley Book Festival.
Scary, Scary Halloween by Eve Bunting
Illustrated by Jan Brett

Book Reading for Deep Valley Book Festival.
Room on the Broom by Julia Donaldson
Illustrated by Axel Scheffler